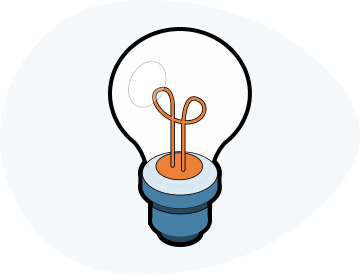 Hand Raisers On-Demand
We will deliver, in real time, accurate contact information for potential buyers who've expressed interest in your solution and are ready to continue the conversation.
Insights from our powerful InCapture intent monitoring and scoring system tells us exactly when the time is right for a live phone conversation. You get access to a team of experienced sales consultants who are trained (and tested) on your solution and value proposition.
Because everything we do is in-house, completed by our own employees, your campaign results are assured.  And we can scale up to meet any quantity you require.
What Our Clients are Saying
"InsideUp is one of my go-to demand generation vendors, delivering high quality IT decision maker leads, that helps our team meet or exceed quarterly pipeline goals. Their proven lead generation methodology and excellent customer service are top reasons why I choose to partner with InsideUp."
Ania Gerbaux
Senior Marketing Campaign Manager
Our technology is all ours.
Our proprietary InCapture platform automates and integrates the entire demand generation process, enabling us to deliver results like no other agency can-with technology that no other agency has.
Learn More

→
Ten Years of Trust — UCaaS Vendor Builds a High-Value Sales Pipeline Using InsideUp
About a decade ago we started working with a large cloud-based voice, contact center, video, mobile and unified communications (UC) solutions company who was transitioning from the residential to the business market. They needed an agency partner to complement their in-house demand generation effort and position them as a robust business solution. They found it in the InsideUp SalesConnect program. This led directly to a significant increase in the number of high-value contracts processed annually to maintain its goal of double-digit growth.
Breaking New Ground — Identifying High Conversion Prospects in the US Cybersecurity Market
One InsideUp cybersecurity client is operating at the forefront of threat detection and autonomous response. With the help of the InsideUp SalesConnect program, this cybersecurity vendor is seeing a return on its marketing spend multiplier of over 10 times. This firm had previously been struggling to overcome low conversion rates based on the random online interest provided by mega-scale, topic-based digital marketing services and other forms of paid media.