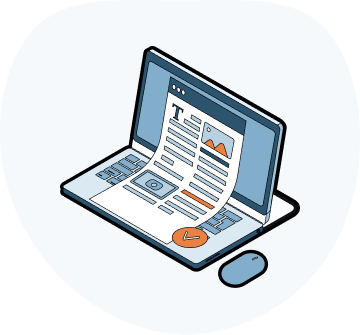 Engagement On-Demand
Using our proprietary InCapture technology and experienced marketing team, we capture prospects matching your campaign requirements and deliver real-time, actionable information on potential buyers who have engaged with your content.
We can scale up to meet any quantity you need. And because everything we do is in-house, completed by our own employees, you're assured of the best possible results for every campaign.
What Our Clients are Saying
"InsideUp is one of my go-to demand generation vendors, delivering high quality IT decision maker leads, that helps our team meet or exceed quarterly pipeline goals. Their proven lead generation methodology and excellent customer service are top reasons why I choose to partner with InsideUp."
Ania Gerbaux
Senior Marketing Campaign Manager
Our technology is all ours.
Our proprietary InCapture platform automates and integrates the entire demand generation process, enabling us to deliver results like no other agency can-with technology that no other agency has.
Learn More

→
Cloud-native CRM Vendor Expands Their Push Down Main Street
An early commitment to a cloud-native architecture allowed this CRM vendor to differentiate itself in the market and now, with the trend towards SaaS deployments, the wind has really billowed their "sales". In order to continue their growth trajectory, this company needed to expand their intent data sourcing within the mid-market. Through the use of the InsideUp MarketingConnect content syndication program, our client was able to increase the volume and intensity of content engagement by 15% over a span of 12 months.
Touting Employee Engagement Finally Releases HR System Strangleholds
This InsideUp client, a large human capital management (HCM) company, streamlines workflows by connecting key aspects such as HR, benefits, employee engagement, payroll, and time and attendance. They needed a combination of data extraction and verification along with content syndication of its latest assets highlighting the importance of employee engagement. Using the InsideUp MarketingConnect program, this client increased their volume of content engagement by 24% in 12 months, resulting in a significant increase in new client acquisition.