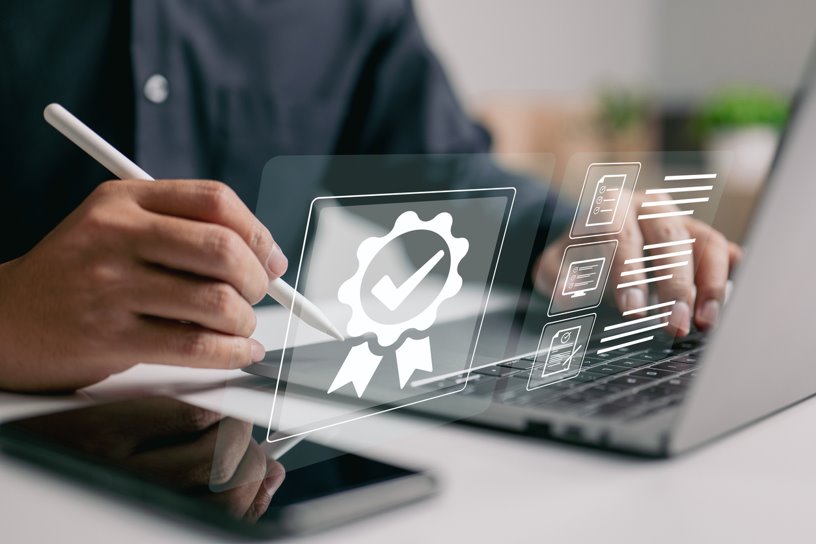 We plan to distribute an online survey, conduct 1-on-1 meetings and review third party materials to conduct research on the topic of Upskilling for Today's Demand Generation Professionals.  We will then be compiling and publishing a free report based on the study's aggregated results. The goal of this report will be to uncover the specific product certifications, topic-based technical and soft skills training that would best support the professional growth of demand generation professionals. 
Marketing professionals responsible for demand generation strategies, programs, and budget allocations play a critical role in driving revenue growth for B2B SaaS-based software solutions. However, to excel in this role, it's essential to stay current with the latest digital marketing trends, tools, and techniques. InsideUp has been serving the demand generation community for more than a decade. We are undertaking this research as a way to give something back to this community. Continuous learning and upskilling can help marketing professionals enhance their capabilities, deliver better results, and contribute more effectively to the marketing organization. 
Although a business school education with an emphasis in marketing as always been the gold standard by which marketing leaders are evaluated, the rapid changes we have seen in market dynamics and engagement methods might make a traditional MBA education not as relevant.  Do you agree?  Some leaders may feel that the best way to develop sensitivity and "read the room" is to learn by watching others within the organization.   On the other hand, simply learning on the job (by possibly managing a piece of an enterprise business' Go-To-Market strategy) might make it hard to run a full demand generation program at a smaller, fast-growing company. 
Training and certifications can be either topic-based or product-centered.  Because "digital" marketing techniques represent most of product/services marketing these days and marketing technology drives digital marketing, let's start by reviewing the most well-known software product certifications for marketing professionals and then we can investigate training on both technical topics and soft skills. It's worthwhile to note that, since InsideUp is not associated with any particular MarTech technology (we develop, maintain, and use our own platform), we can provide an unbiased analysis of the data that we will collect. 
Product Certifications 
Marketing platform vendors such as Salesforce Marketing Cloud (formerly Pardot), Adobe Experience Manager (formerly Marketo Engage), and HubSpot offer product certifications that can help marketing professionals master the features and functionality of these platforms. Our report will cover the relative importance of the certifications which cover topics such as email marketing, lead generation, scoring and nurturing, analytics, and reporting.   
Every successful marketing campaign, whether it uses conventional lead generation or an ABM approach, must rely on a high degree of data accuracy.  Therefore, gaining certification from Customer Data Platform (CDP) vendors such as 6Sense, Demandbase, and RollWorks is another strategic way to show your value in understanding the technological underpinnings of a modern Go-To-Market (GTM) plan.  These certifications typically cover topics such as account-based marketing (ABM), intent data, and predictive analytics. 
Next, every demand generation professional is going to have to report on the results their marketing program dollars engender and that is best done by visualizing campaign data and how it changes over time.  Data visualization and analytics tools such as Tableau can help marketing professionals make data-driven decisions and measure their campaigns' effectiveness. These tools provide insights into user behavior, conversion rates, and ROI. 
Topic-based Technical Training 
Our report will also explore topic-based training that, once completed, will become invaluable elements to the knowledge base of a demand generation professional. 
For example, marketing professionals need to have a strong understanding of not just market research and branding fundamentals, but also advanced topics such as brand architecture, strategy, and identity. This knowledge helps marketing professionals develop and execute effective marketing campaigns that resonate with their target audience. 
The report will also cover the relative importance of learning about various attribution methods such as single-touch, multi-touch (both linear and weighted), and integrating software-based data with offline (customer-reported) data.  
While it's clear demand generation managers need to be able to recognize the key stages (awareness, engagement, conviction, advocacy) of the customer journey, what kind of training on the buying process will help them best prepare campaigns producing results that impact business revenue? 
Soft Skills Training 
We will also cover the importance of so-called "soft skills" training for marketing professionals. In addition to aligning with the sales team, there are connections to be made and nurtured in the areas of finance and marketing operations to produce results.  Moreover, corporations and businesses are recognizing that promoting greater diversity within its workforce (and teaching current employees how to be more sensitive to other cultures and backgrounds) means that diversity can be manifested as a strength across the organization as it pursues common goals. 
For example, the American Marketing Association (AMA) offers courses on "Managing Difficult Conversations" and "Emotional Intelligence for Marketers". Udemy offers "Building Relationships with Colleagues and Customers", and LinkedIn Learning (former Lynda) offers "Effective Communication" and "Building Relationships with Stakeholders". 
Conclusion 
The objective of our research report will be to help the career growth of marketing professionals who are responsible for demand generation and how they can enhance their technical capabilities and become valuable contributors to the marketing organization by continuously learning and upskilling.  While technical skills are critical for today's demand generation professionals to succeed, soft skills are equally important. The ability to build relationships with colleagues, understand and connect with diverse audiences, and communicate effectively with internal and external stakeholders can make a significant impact on the success of marketing campaigns. 
What's your take? Consider participating as a contributor to a special report we are creating for demand generation professionals on key training and certification programs (and their relative priorities) that best enhance professional development. Let's meet to discuss your participation as a contribution.